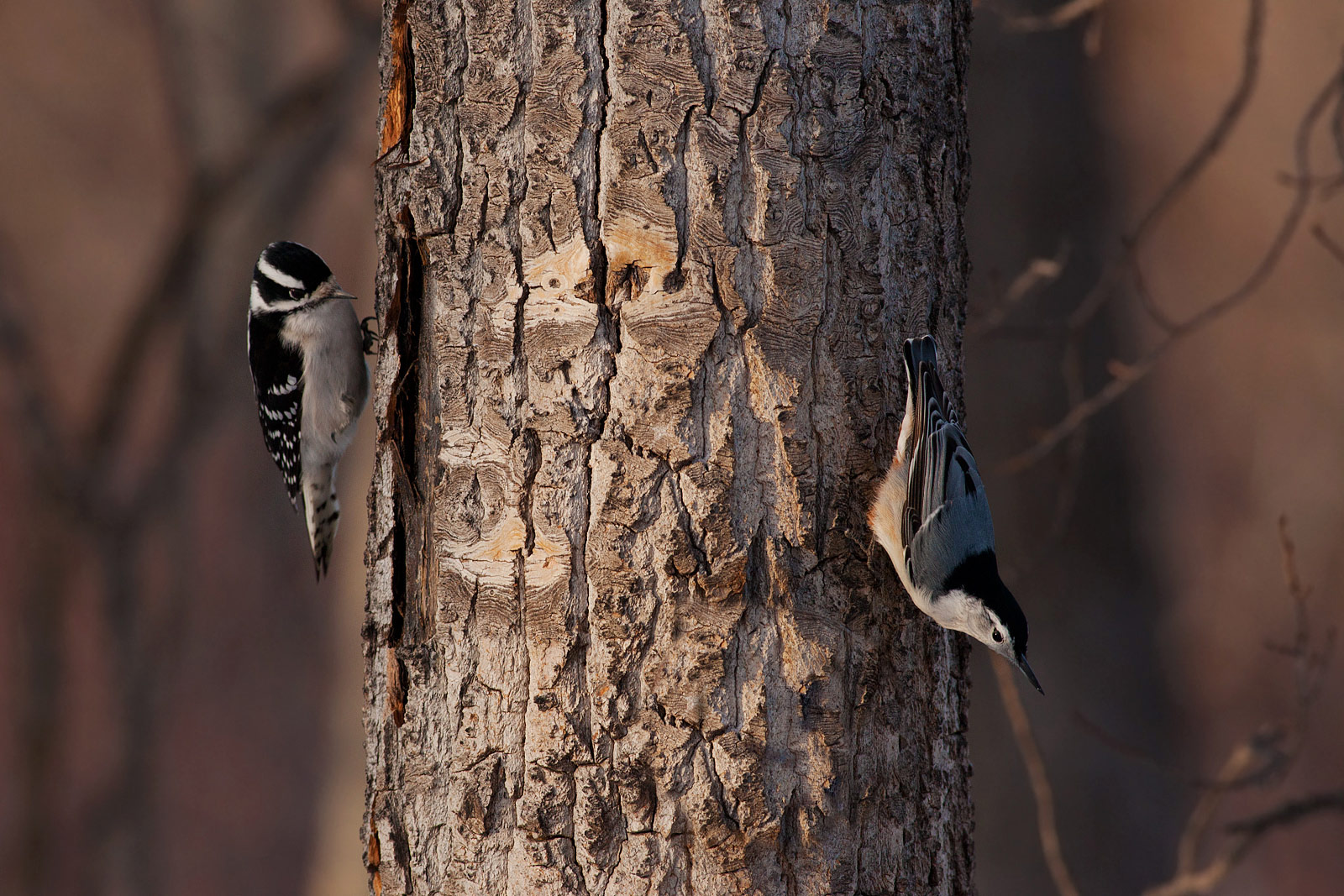 Calgary, AB
Prowl for an Owl
51.0447° N, 114.0719° W
Bird nerds notes
Going out with local birding groups, such as Nature Calgary, is a great way to socialize and see more birds. What a group loses in the extra noise created, it makes up for by having more spotters. The highlight of this expedition was seeing a northern pygmy owl. We even got to see it's special 'concealment pose' when a hawk flew overhead. On top of that we saw a record setting 17 species in one trip!
Before the trip we heard rumors about a barred owl hanging out in the Weaselhead Wildlife Area so we sought it out and managed to find it!
Bird Photos
---
First sightings (lifers) 9x
Barred owl
Boreal chickadee
Hairy woodpecker
Mountain chickadee
Northern goshawk
Northern pygmy owl
Pileated woodpecker
Sharp-shinned hawk
Townsend's solitaire
Close
The white stripe over the eye identifies mountain chickadees from all other chickadees.