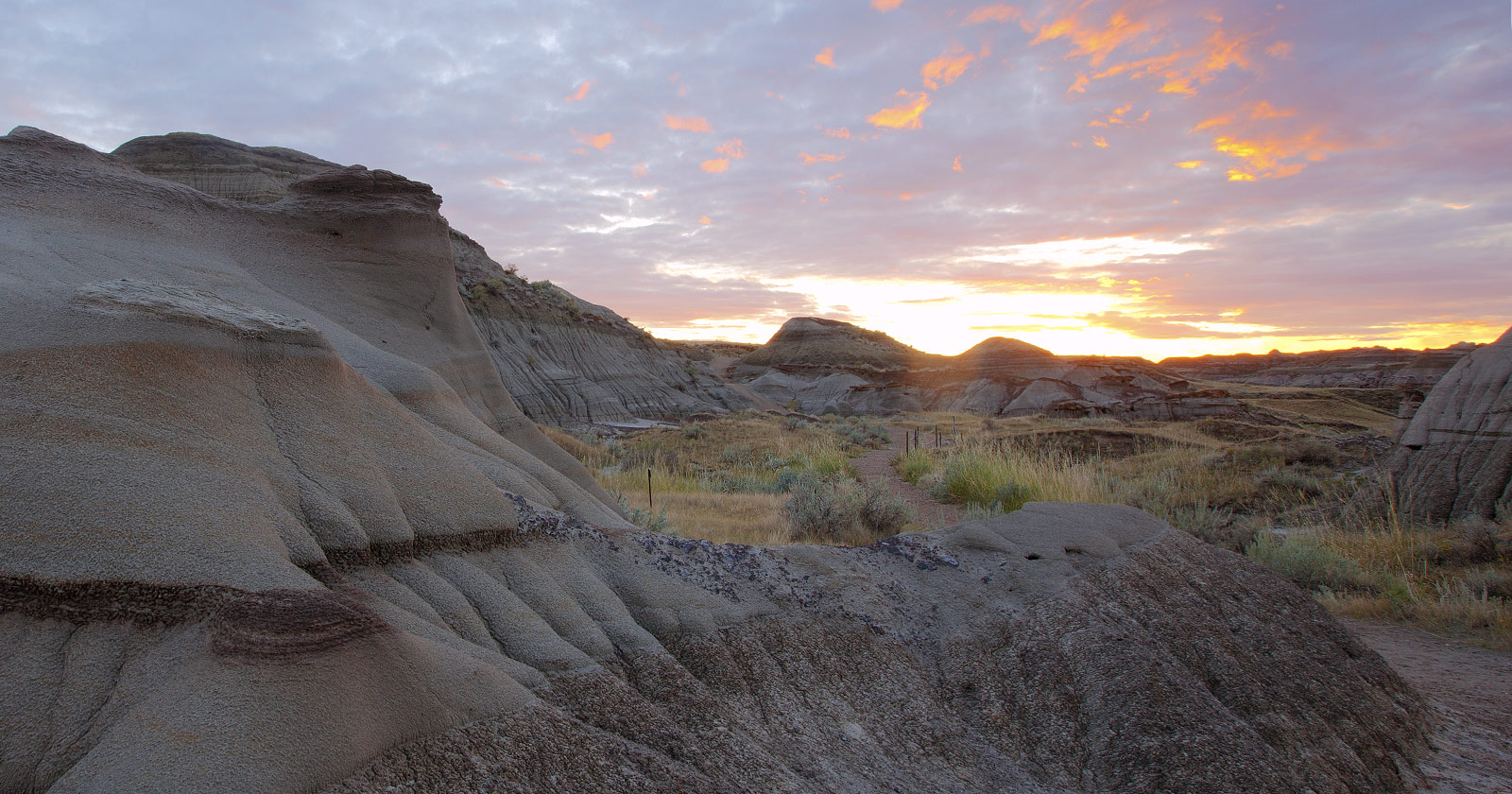 Dinosaur PP
July Big Trip pt.3
50.7596° N, 111.4818° W
Bird nerds notes
After two nights in Cypress Hills Provincial Park we decided to finish our adventure with a single night in Dinosaur Provincial Park. We really enjoyed our visit but were happy for the shorter stay. The amount of mosquitoes in the campground were insane -- even wearing bug nets we still received loads of bites. As well, Vince also got warned by a rattlesnake! We had a few target birds on our list including cuckoos, brown thrashers, and burrowing owls. It looks like the burrowing owl is going to be a Bird Nerds 'hard target'!
Bird Photos
---
First sightings (lifers) 6x
Brown thrasher
Eurasian-collard dove
Lark sparrow
Prairie falcon
Rusty blackbird
Violet-green swallow
Close
The lighting was bad but we felt that our first sighting of a prairie falcon was super cool.
Close
This Eurasian collared-dove was the first bird we've seen that isn't in our book.
Close
We did a lot of second takes on the juvenile robins thinking they were something else.
Close
Common yellowthroats live in thick tangled vegetation in a wide variety of habitats.
Close
One of our favorite sightings on the trip was the lark sparrow -- they fit the area perfectly.
Close
One of the birds we hoped to see on this trip was the brown thrasher and we saw many.
Close
Yellow birds can be tricky because the female yellow warbler, Wilson's warbler and orange-crowned warbler all look similar.
Close
We're always proud of ourselves when we spot common nighthawks sleeping during the day.