Where to Bird
in Calgary & Alberta
One question we get asked a lot is 'where are the best locations to go birding in Calgary and Alberta?'. Where you decide to go will determine what birds you'll see and how enjoyable your trip will be. We've scored some of our favorite locations based on three criteria:
---

Carburn Park
After hearing about an oriole in the area we decided to check out this park and it became one of our hangouts. We've seen a good mix of raptors, songbirds, and waterfowl here. Near the end of winter it's a really good place to see ducks and swans on the Bow River.
Look for: baltimore orioles, house wrens, and western tanagers.
---

Inglewood Bird Sanctuary
This is the essential location for a Calgarian to go birding and we love it. Not only is it a beautiful part of the city but it houses some unique species and is solid year round. Be sure to get there early for your best chance to see birds.
Look for: bald eagles and wood ducks.
---

Weaselhead Wildlife Area
This is where the Bird Nerds started out and it's still a favorite place of ours. There are storm ponds at the top of North Glenmore Park, the reservoir, trails that run next to the residential area, and the Weaselhead itself. In winter someone puts down seed making this one of the best places from January to May.
Look for: blue jays, common redpoll and pine grosbeak.
---

Griffith Woods
Even though Griffith Woods is near our house it took us a while to discover. The park has mixed forests along the Elbow River and a couple storm ponds. It is the most westerly birding site within Calgary city limits.
Look for: hummingbirds, catbirds and mountain bluebirds.
---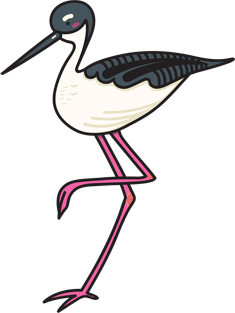 Frank Lake
This Ducks Unlimited site in legendary in birding circles. Located just outside of High River this location has birds you won't see anywhere else. The scenery isn't the nicest, the smells aren't the greatest, and you may want a mosquito net -- this place is all about the birds! Be sure to check out Rio Alto for the best Mexican food in Southern Alberta.
Look for: white-faced ibises, black-necked stilts and tundra swans.
---

Brown-Lowery Provincial Park
This is a great place to go if you want to get out of the city. Although we don't see a tonne of birds in this area, when we do see something it's usually pretty interesting. The "eagle view" lookout is worth checking out.
Look for: varied thrushes, grey jays and three-toed woodpeckers.
---

Fish Creek Provincial Park
Fish Creek is one of our favorite places to go single-track mountain biking and it's easy to forget that it's located inside a major city. We have seen a wide assortment of birds here and some have been pretty rare. The one drawback is that the birds are often perched high in the trees and the populations are less dense than other places.
Look for: pileated woodpeckers, western tanagers, and pygmy owls.
---

Waterton National Park
Waterton National Park is one of the most incredible places in Alberta. The location and habitat are unique in the province and you'll find a wide assortment of birds, plants, and animals that you won't find in other places. Tip: the rest stops on Red Rock Parkway can reveal some very awesome birds.
Look for: lazuli buntings, Steller's jay, and black-headed grosbeak.
---

Writing on Stone
Writing on Stone is practically on the Montana border and has some of the most beautiful scenery in Alberta. It's quite remote and doesn't offer the most amenities but we appreciate that. With its location there are a lot of species you can only see here.
Look for: yellow-breasted chats, sage thrasher, and lark buntings.
---

Elk Island National Park
This national park has recorded over 250 species of birds within its boundaries! On top of that the scenery is absolutely stunning. When we visit the area we also make sure to stop by Beaverhill Lake which is another incredible area to see birds; especially shorebirds!
Look for: western tanagers, vireos, and bitterns.
---

Cypress Hills
Tucked away in the corner of our province is an oasis of hills and forest that is totally unexpected in the middle of the prairies. It is in the deep South of Alberta and as you head east the park continues into Saskatchewan. The unique ecosystem makes it great for birds and there have been 239 species recorded there and counting!
Look for: wild turkeys, MacGillvray's warbler, and red-headed woodpeckers.
---

Kinbrook Island Provincial Park
This park is about 15km away from Brooks AB which is an amazing area for birds. Kinbrook has protected wetlands with a trail going all the way around them. The campground is fairly empty during shoulder seasons and is a great place to walk around.
Look for: ring-necked pheasants, ring-necked ducks and common grackles.
---

Cold Lake
If you like warblers then Cold Lake is a must! Our favourite guide (Birds of Alberta by Christ Fisher and John Acorn) lists Cold Lake as one of the best sites to see almost every kind of warbler. It's also a nice place to go because it's remote and quiet. Tip: reserve one of the hike-in tenting sites to be extra remote.
Look for: blackburnian warblers, chestnut-sided warblers, and Canada warblers.
---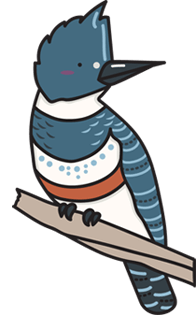 Willow Creek Campground
Willow Creek Provincial Park is in a beautiful part of Alberta. The back roads between Nanton and this destination can yield lots of birds. The grasslands in the area stretch for miles and miles and out of nowhere a large grove of trees appears. Be sure to check out the historical tee-pee rings along the creek.
Look for: red-naped sapsuckers, cliff swallows and eastern kingbirds.
---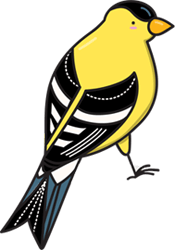 Closing thoughts
There isn't a 'best' place for us but rather each place is special in its own way and has its own vibe. Sometimes it's nice to see lots of common birds; sometimes we'll roll the dice and go after a rare bird; and sometimes it's just nice to enjoy the scenery and be outside or explore somewhere new.